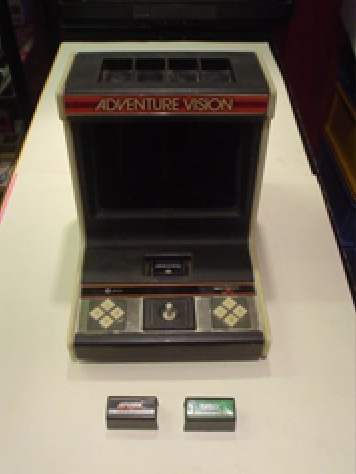 Name: Maikel
Location: Amsterdam, Netherlands
---
Maikel's story in his own words...

"hello,

my name is maikel from amsterdam. the netherlands.
i repair consoles for a living.
recently someone at the "Game Over" retro-store in Amsterdam
asked me for some repairs on their consoles, one of them is
an Adventurevision, not working, but i'm starting in about a week now.
I will take some pictures of it when i'm there.

I'm not the owner, but i just wanted to let you know there are more
Adventurevision's outside of the USA.

Greetings,

Maikel
Amsterdam
The Netherlands"
---
Thanks for sharing Maikel! You and that system will forever have a home here!



Back: Owner's Pride List